"We do it better, faster and with
more efficiency than anyone else."

- Brad Herickhoff, owner, ATD
Serving the Midwest and Beyond
Outstanding Drain Tile Installation,
Drainage System, and Pump Station Services
Switch to Our Latest Technology and GPS-Driven
Drain Tile Systems for Optimal Crop Yield Today
Apply for a Job With Us
and Serve Your Community
Contact us for specific job opportunities available at Ag Tech Drainage.
Download our employment application below and return it to us for consideration.
Now Hiring an excavator operator.
Join Our Compassionate Team
Our motivated, positive team works with the latest model equipment. We enjoy helping farmers - working outdoors or in our well-kept shop. Our benefits include full health care and a Simple IRA.
Ag Tech Drainage Services
Ag Tech Drainage is a tech-savvy drainage and pump installation company providing innovative,
technology-driven solutions to farmers.

We are one of the first installers in Minnesota to use GPS and LIDAR to provide accurate drainage solutions.

We take a lot of pride in our work, so the services provided by us come with a 100% warranty.
We offer FREE estimates on all our drainage services.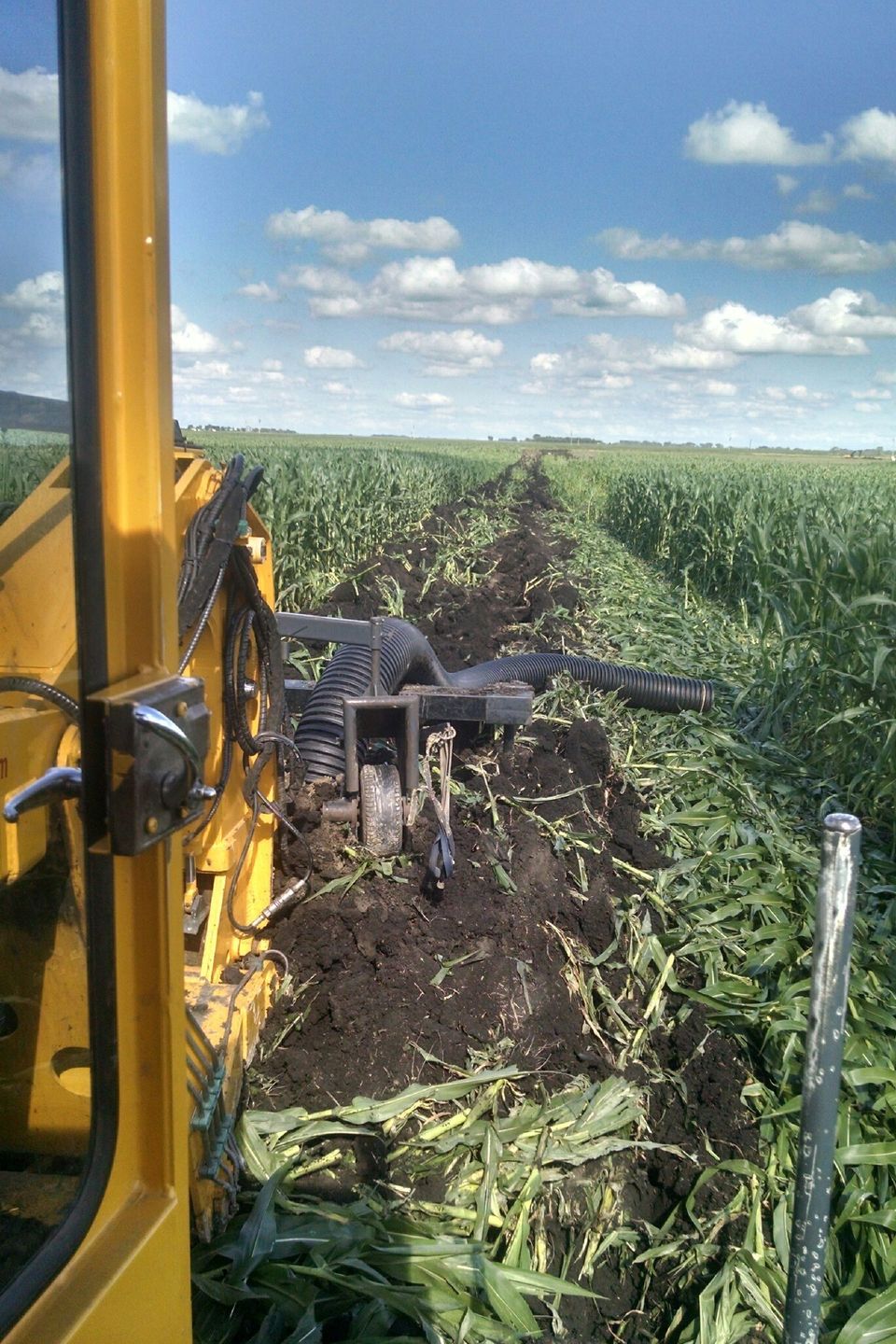 Impeccable
Drain Tile
Installation Services
Ag Tech Drainage is a professional company that is committed to providing complete drain tile systems to increase crop production and overall profitability.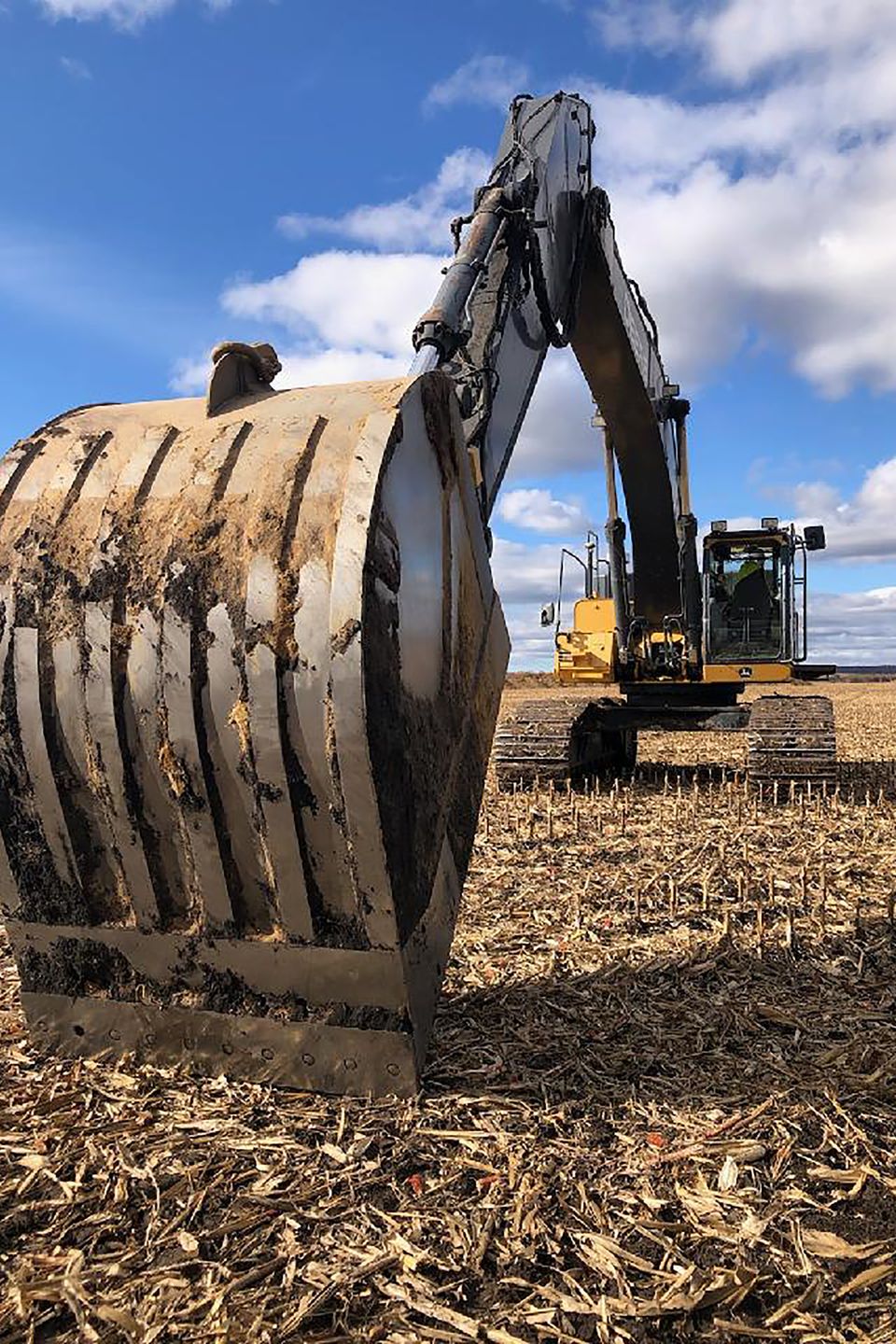 Innovative
Drainage Services
for a Better Yield
Ag Tech Drainage surveys, designs, and installs drainage systems with GPS and also provides mapping services. We offer FREE estimates, get in touch with us.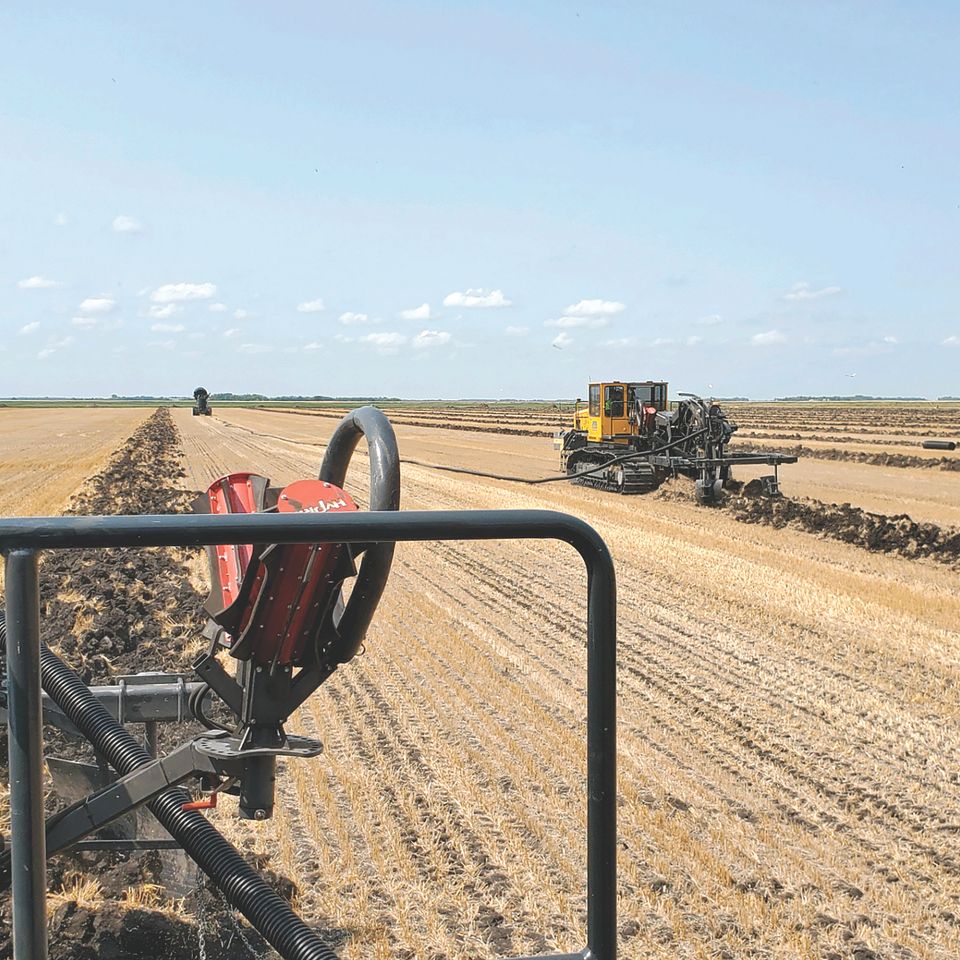 Our Pricing
Accurate and Fair Pricing Information

Get an Accurate Price Quote
Drainage Services.

When getting a price quote from Ag Tech Drainage, be confident that it will be very accurate and fair; our quotes are based on data that we collect using GPS-based survey equipment.

We also work in all kinds of weather conditions; bad weather will not adversely affect the quote you have been given.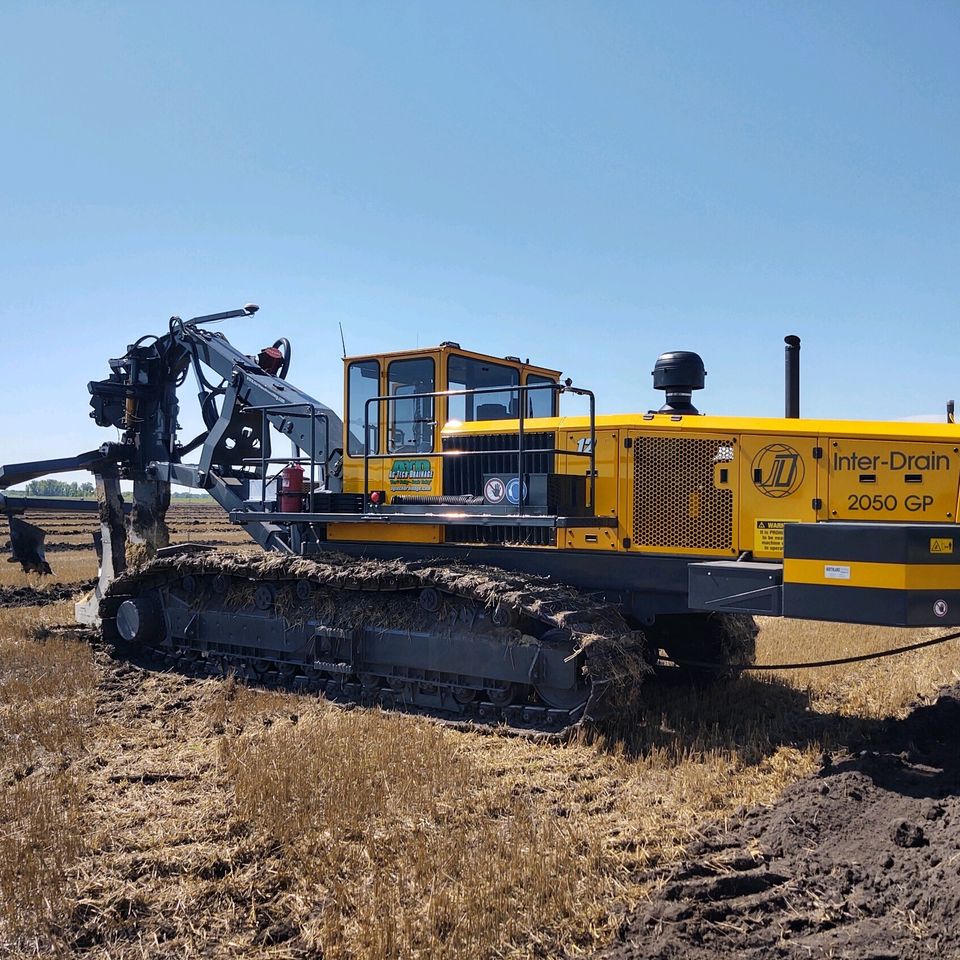 Our Permits
We'll Help Get the Necessary
Farm Drainage Project Permit Effortlessly.

Before we can start working, certain permits will be needed for the project. Let the friendly staff at Ag Tech Drainage guide you in obtaining the correct permits!

The permits needed will depend on where the project is and what it all entails. However, at the very least, a permit from the county you live in will be needed. While this process is not difficult, we can simplify it even further by helping figure out where to go, what questions to ask, and whom to speak to.
Send us a message and we'll get back to you as soon as possible.